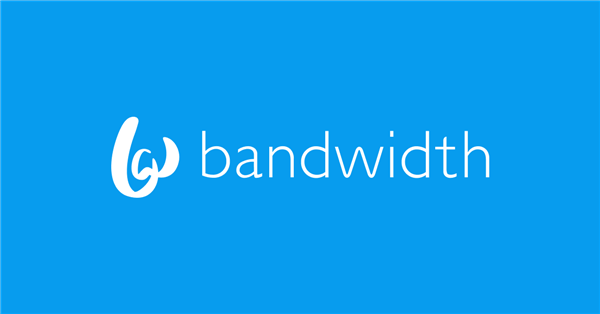 Bandwidth (NASDAQ:BAND) issued an update on its fourth quarter earnings guidance on Wednesday morning. The company provided EPS guidance of ($0.17)-(0.15) for the period, compared to the Thomson Reuters consensus EPS estimate of ($0.14). The company issued revenue guidance of $58.4-$58.9 million, compared to the consensus revenue estimate of $66.70 million.
Shares of NASDAQ BAND traded up $0.79 during mid-day trading on Friday, hitting $48.36. The company had a trading volume of 202,400 shares, compared to its average volume of 246,261. The firm has a 50-day simple moving average of $61.37 and a two-hundred day simple moving average of $73.24. The company has a market capitalization of $1.27 billion, a PE ratio of 156.00 and a beta of 0.53. Bandwidth has a one year low of $27.75 and a one year high of $90.63.
Bandwidth (NASDAQ:BAND) last issued its quarterly earnings data on Wednesday, November 6th. The company reported ($0.06) earnings per share (EPS) for the quarter, topping the Thomson Reuters' consensus estimate of ($0.15) by $0.09. The firm had revenue of $60.50 million during the quarter, compared to the consensus estimate of $58.78 million. Bandwidth had a net margin of 3.14% and a negative return on equity of 4.97%. The business's revenue for the quarter was up 19.8% compared to the same quarter last year. During the same period last year, the business posted ($0.05) earnings per share. On average, sell-side analysts forecast that Bandwidth will post -0.68 earnings per share for the current year.
Several equities research analysts have issued reports on the stock. ValuEngine upgraded shares of Bandwidth from a sell rating to a hold rating in a research report on Tuesday, October 22nd. JPMorgan Chase & Co. cut their price objective on shares of Bandwidth from $90.00 to $55.00 and set an overweight rating for the company in a research report on Thursday. Finally, Morgan Stanley downgraded shares of Bandwidth from an underweight rating to an equal rating in a research report on Tuesday, October 22nd. Two investment analysts have rated the stock with a hold rating and four have given a buy rating to the stock. The company presently has a consensus rating of Buy and an average price target of $71.67.
In other news, major shareholder Henry R. Kaestner sold 16,685 shares of Bandwidth stock in a transaction that occurred on Tuesday, August 20th. The shares were sold at an average price of $85.45, for a total value of $1,425,733.25. The transaction was disclosed in a filing with the Securities & Exchange Commission, which can be accessed through this hyperlink. 15.27% of the stock is currently owned by insiders.
Bandwidth Company Profile
Bandwidth Inc operates as a cloud-based software-powered communications platform-as-a-service (CPaaS) provider in the United States. The company operates through two segments, CPaaS and Other. Its platform enables enterprises to create, scale, and operate voice or text communications services across mobile application or connected device.
Featured Story: How is the S&P 500 index different from the DJIA?