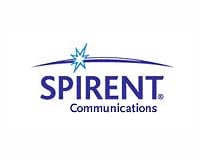 Spirent Communications (LON:SPT)'s stock had its "buy" rating reiterated by equities research analysts at Liberum Capital in a research report issued to clients and investors on Friday, ThisIsMoney.Co.Uk reports.
SPT has been the topic of several other research reports. UBS Group reaffirmed a "neutral" rating and set a GBX 195 ($2.55) target price (up previously from GBX 155 ($2.03)) on shares of Spirent Communications in a research report on Friday, November 1st. Canaccord Genuity cut Spirent Communications to a "hold" rating and lifted their target price for the company from GBX 200 ($2.61) to GBX 205 ($2.68) in a research report on Monday, September 30th. Finally, Barclays reaffirmed an "equal weight" rating on shares of Spirent Communications in a research report on Friday, October 11th. Five equities research analysts have rated the stock with a hold rating and two have issued a buy rating to the company's stock. The stock has a consensus rating of "Hold" and a consensus target price of GBX 184 ($2.40).
Shares of LON:SPT traded up GBX 6 ($0.08) during mid-day trading on Friday, hitting GBX 207 ($2.70). 4,196,373 shares of the company traded hands, compared to its average volume of 1,290,000. The stock has a market cap of $1.27 billion and a P/E ratio of 22.02. The company has a current ratio of 2.08, a quick ratio of 1.87 and a debt-to-equity ratio of 9.34. Spirent Communications has a 12-month low of GBX 110.80 ($1.45) and a 12-month high of GBX 209.50 ($2.74). The stock has a 50-day moving average price of GBX 200.42 and a two-hundred day moving average price of GBX 172.55.
In related news, insider Paula Bell sold 123,182 shares of Spirent Communications stock in a transaction on Monday, September 30th. The stock was sold at an average price of GBX 198 ($2.59), for a total transaction of £243,900.36 ($318,699.02).
Spirent Communications Company Profile
Spirent Communications plc provides solutions to develop devices and equipment and to operate networks worldwide. The company operates through Networks & Security, Lifecycle Service Assurance, and Connected Devices segments. The Networks & Security segment develops performance and security test systems to accelerate the development of new devices, networks, and applications for high-speed Ethernet/IP, mobile, and global satellite navigation systems.
See Also: How can you know how many shares are floating?